Carpet One Floor & Home of Roxboro has a long history in Kitchen & Bath design. Through the years, we have established partnerships with many cabinet suppliers; this has allowed us to help our customers achieve their dreams. Carpet One has an onsite designer who works alongside you to turn your dream into reality. To complete your project, we have a large selection of countertops and backsplash tiles to choose from. Give us a call or stop by to see what we have to offer. Take some time to explore a few of the companies we partner with.

$$$
KraftMaid Vantage is an exclusive KraftMaid product only available through independent KraftMaid dealers. KraftMaid Vantage gives the independent dealer a direct line to the best KraftMaid options available. All KraftMaid Vantage cabinets come standard with all-plywood construction, matching interiors for glass door cabinets, and custom modifications down to 1/16". Click on the logo above to explore KraftMaid Vantage.

$-$$
Waypoint Living Spaces offers a wide variety of styles, colors, and options to meet your project needs, while also helping you stay within your budget. From rustic to contemporary styles, Waypoint has options to help you achieve exactly what you have in mind. Visit Waypoint Living Spaces by clicking above.

$
Headquartered right here in North Carolina, Kitchen Cabinet Distributors seeks to provide exceptionally built cabinets while also providing value to homeowners. Kitchen Cabinet Ditributors believes that working from a budget shouldn't limit anyone from realizing their dreams. Explore all that Kitchen Cabinet Distributors offers by clicking the logo above.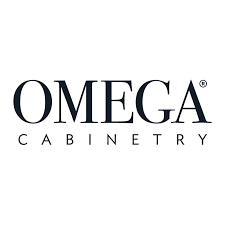 $$$$
Omega cabinetry is a high end cabinet line providing both Framed and Full Access (frameless) cabinetry. Omega uses hand-selected woods and hand-applied techniques to create unique designs that produce furniture-quality cabinetry. From semi-custom cabinet modifications to custom cabinet options, Omega can provide the one-of-a-kind look you desire. Take time to browse through everything Omega offers.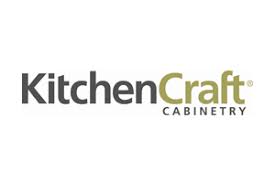 $$$
As an authorized KitchenCraft dealer we are proud to stand behind a company that has a history of producing quality products. KitchenCraft truly has something for everybody. They provide high quality with loads of amenities to meet whatever your project demands. Take a tour of KitchenCraft by clicking the logo.

$-$$
As a Merillat Classic dealer, we offer the most popular door, color, and finish selections Merillat has to offer. By reducing the options to the most popular styles, Merillat Classic is able to keep cost low while simultaneously reducing turnaround time, and still provide quality cabinets. Click the logo above to learn more about Merillat Cabinetry.