Luxury Vinyl Flooring Guide
Visit us at Carpet One Floor & Home in Roxboro, NC for all of your new flooring needs. Vinyl flooring is nothing like your grandmother's kitchen floor any more. Advancements in technology have allowed vinyl to improve and even create a whole new market known as luxury vinyl. Luxury vinyl flooring is durable, resident, and can replicate the authentic look and feel of real hardwood and stone flooring. It is quickly becoming a household favorite among homeowners.
Luxury vinyl is constructed using multiple layers; similar to that of engineered hardwood, but instead of wood materials they are synthetic. These layers create stability within the planks and tiles which in turn makes them more durable. The wear layer of luxury vinyl plays a role in how durable a plank or tile is. The wear layer is made from a clear plastic film that protects the high resolution image that replicates wood or stone.
Expert Advice - LVT Flooring

Luxury vinyl flooring, or LVT flooring, has become more and more popular in residential and commercial settings. Join our very own Jim Aaron, VP of Merchandising for Carpet One Floor & Home, for some inside information about luxury vinyl.
Types of Luxury Vinyl Flooring
With luxury vinyl flooring, you can live your life on your floors worry free. Luxury vinyl is very easy to install and is easy to maintain and clean. The high definition digital image layer is what gives luxury vinyl the authentic look of wood or stone. Many planks and tiles also used registered embossing to make them feel like natural flooring as well. This digital image layer is protected by the wear layer, so their looks will never fade away.
You can choose from luxury vinyl planks and tiles. Since luxury vinyl is such a fast growing category, there are other options available as well like WPC flooring and rigid core luxury vinyl.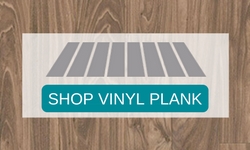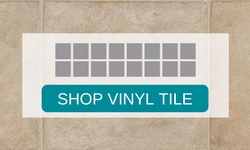 Where can Luxury Vinyl Flooring be Installed?
With luxury vinyl, you can have realistic wood look flooring in places you couldn't have hardwood before. Luxury vinyl offers such realistic looks that you can install wood look planks in your living room or bedroom and your guests would not be able to tell the difference unless you tell them.
Luxury vinyl's durability allows it to perform in places like kitchens, bathrooms and laundry rooms without you having to worry about accidental damage. Ideally, waterproof luxury vinyl options can even be used in basements.
Our Luxury Vinyl Selection
We have a wide selection of luxury vinyl products located in our showroom. Not only do we carry the name brands you love such as Karndean, COREtec, and Mannington but we also carry Carpet One Floor & Home exclusive brands including Invincible™ H2O, Invincible™ LVT, and VERÓSTONE™.
Caring for Luxury Vinyl Flooring

Luxury vinyl gives you back time in your weekend routine when it comes to cleaning. Luxury vinyl is easy to care for and does not need as much attention as traditional hardwood flooring.

Types of Luxury Vinyl Flooring

Luxury vinyl planks and tiles feature authentic natural looks. With planks and tile you have the options to choose from wood and stone look options.

Luxury Vinyl Plank

While it looks exactly like hardwood flooring, luxury vinyl plank flooring is denser and resists moisture: everything we love about manufactured flooring. Luxury vinyl plank can be incorporated into many stunning hardwood-inspired designs: your guests will be none the wiser.

Luxury Vinyl Tile

With the versatile style of traditional tile and the tough resilience of a synthetic, luxury vinyl tile is made for you to customize and create. It can be used pretty much anywhere under your roof